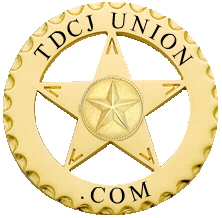 TDCJ Officer stops escape

01/22/2007
Rosharon, Texas

Springfellow Unit officer, after the inmate climbed a recreation yard fence at
the Springfellow Unit in Rosharon, Texas. The TDCJ Officer opened fire on
the inmate during the attempted escape.

The inmate was serving a life sentence for aggravated assault out of Harris
County for a 1992 assault with a deadly weapon.

The inmate was transported to UTMB Hospital in Galveston by Life Flight for
treatment of injuries after the inmate fell from the fence. The incident is under
investigation by TDCJ.