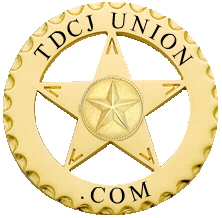 Former TDCJ Executive Director hired
by Geo Group

12/08/2007
Boca Raton, FL

The Geo Group announced Wednesday that former TDCJ Executive
Director Gary Johnson was hired by the private prison company as
their Central Regional Vice President.

As the former director of TDCJ, Gary Johnson approved millions of
dollars for leased bed contracts awarded to the Geo Group Corp. As
TDCJ Executive Director, Johnson cut TDCJ jobs, while contacts with
private prison firms were expanded.

Geo Group currently manages 59,000 leased prison beds world wide
and looks to expand its operation in Texas, despite controversy and
lawsuits involving its operations in Texas.

Gary Johnson will join the ranks of several other former Texas prison
officials who have been hired by the private industry after large
contracts were approved by them.

In 1995 a former TDCJ director, Andy Collins was hired by a VitaPro
(Canadian meat substitute company) after he approved a multi million
dollar contract with the company to supply a soy based granular
substance to feed Texas prison inmates.

Collins was convicted of bribery after he received $20,000 from
VitaPro president Yank Barry in December of 1995. Both Collins and
Barry claimed the money was to hire Collins as a consultant. The case
was quietly dismissed after the trial transcript was lost.