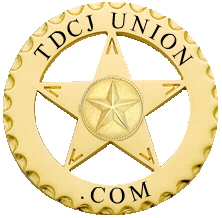 Wanted


MARLOWE WAYNE REYNOLDS
Sex:
Male

Race:
White

Date of Birth:
09/23/1953

Height:
6'0"

Weight:
186 Lbs

Eyes:
Hazel

Hair:
Sandy

SKIN TONE:
Ruddy

Scars, Marks, and TATTOOS:

Cut scar on left side of forehead and
operation scar on outside of right thigh.

Inmate Escapes from Springfellow Unit Recreation
Yard Tuesday Night in Brazoria County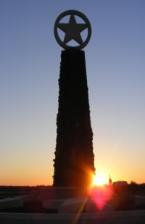 Rosharon, TX
By Staff Reporter

Tonight Texas Department of Criminal Justice officials are looking for a
convicted murderer who escaped over the fence of a prison recreation yard in
Brazoria County as emergency officials prepare for Hurricane Ike.

The inmate Marlow Wayne Reynolds, is described as a white male, 54 years of
age, 6'00" tall, 186 lbs, and has a cut on the left side of his forehead.

The inmate was last seen climbing over the recreation yard fence at the
Stringfellow Unit and running southwest toward the Brazos River. The
Springfellow Unit is located at 1200 FM 655 in Rosharon, Texas. The escape
occurred around 8 PM on Tuesday (09-09-2008).

Reynolds (TDCJ No. 1272296) is serving a 40-year sentence for the murder of
Leslie Ledford, possession of a prohibited weapon, and tampering with
physical evidence, after he tried to destroy the body of Leslie Ledford by
burning her in a brush pile. The offenses occurred in Liberty County on Sept.
23, 2003, where he was convicted.

The inmate may have picked the worst time for emergency officials to deal with
an escape as Hurricane Ike approaches the Texas Coast. There are
unconfirmed reports that two other inmates attempted to escape around the
same time at the Springfellow Unit.

The Springfellow Unit was understaffed by 25 officers as of May 2008 and had
16 additional employees out on long term leave. The unit is authorized to
employ 227 correctional officers. The unit houses 893 unit assigned inmates
and 319 trustees camp inmates.

CAPTURED

CAPTURED